Post by X-pert74 on Feb 10, 2019 20:33:08 GMT -5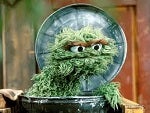 Tho I've gotten to expect some sexism in anime because even girls there seem to believe a lot of myths. I remember one manga where a kid who was developing early asked a teacher what makes big boobs happen, and the teach said drinking milk helps, so the kid avoided milk (she was embarrassed about her chest cuz kids made fun of her). I guess nobody in Japan ever reads science research because boob size is literally all genetics, and all drinking lotsa milk will do is cause you to get lactose intolerance... kinda surprised that's not an epidemic in Japan honestly.
... Back on the topic of Hbomberguy's stream, I saw another forum trying to throw shade on it by claiming the Mermaids group intentionally targeted pre-teens and had a philosophy that any boy who played with dolls needed to get trans operations (which for what its worth, I think you should wait until you're eighteen before doing severe body modification of any sort unless your life depends on it)... but that forum had basically no proof of this. I think that forum was just transphobic.
A common fearmongering tactic among anti-trans groups is to stretch the term "sex reassignment surgery" to the breaking point. Anything from hormone blockers to just letting them live as their preferred gender is treated as literally the same as surgery.
Yeah, no one is performing GCS on little kids. (at least not in the context of transgender people; forced surgery on intersex babies, on the other hand... that does happen, obviously without consent from the child, and it's devastating)