Post by Snarboo on Oct 2, 2013 22:40:24 GMT -5
The podcast is now available! Grab it here.
For the month of October, we've got a duo of overhead shoot 'em ups by everyone's favorite b-tier development studio Jaleco!
A massive thanks to
susanismyalias
for ghost writing this update!:
Fortified Zone (GB) & Operation Logic Bomb (SNES)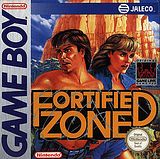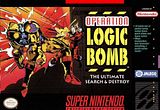 Fortified Zone, known in Japan as Ikari no Yōsai is a 1991 video game developed and published by Jaleco for the Game Boy. It was first released in Japan on February 26, 1991 and later released in North America in September 1991. Fortified Zone's plot follows two Mercenaries named Masato Kanzaki and Mizuki Makimura as they infiltrate a literal fortified zone, where they must take on mercenaries, soldiers, robots and monsters before destroying the central complex at the fortified zone's heart.

Operation Logic Bomb, known in Japan as Ikari no Yōsai is a 1993 overhead action video game developed and published by Jaleco for the Super NES/Famicom. It was first released in Japan on April 23, 1993, and later in North America in September 1993. It is the second sequel to the Game Boy game Fortified Zone, following the Japan-only Game Boy sequel Ikari no Yōsai 2. Although the Japanese version shares the same title as the original Game Boy game, it isn't a remake. It was later re-released as BS Ikari no Yōsai on the Satellaview system.A group of people have joint ambitions to establish an unprecedented scientific theory. They called it the "crystalline substance transfer theory in dimensional physics." This helped to accomplish the rapid progress in recent years. The fear of leaks of confidential material is a huge expense that the leaders could not possibly afford. As a result, all the research was done on expansive grounds in a nationally-sponsored facility that was built behind the rocks.
However, because the near future also demands practical research, the people lost contact with the scientists working at the facility. Defense forces are immediately dispatched to an elite survey of troops. A sky reconnaissance plane was shot down last; forcing the area to go into a state of emergency.

en.wikipedia.org/wiki/Fortified_Zone
en.wikipedia.org/wiki/Operation_Logic_Bomb
PRO TIPPZ:



"Using a continue when you die [in Fortified Zone] drops you back down to 3 maximum life points." courtesy of Skye



"Anyone on the second stage of FZ, avoid the bottom right room. It's just a trap full of floating mines that doesn't serve any purpose as far as I know." courtesy of AceWhatever



Having difficulty with stage 4 of Fortified Zone? Zerker has tips on how to clear the challenges ahead of you!


"In FZ, going in and out of map screen gives you a temporary invincibility flash. I tried it several times and bullets passed right through me." courtesy of Ace Whatever


"Just took down Fortified Zone, my advice would be to just play as the dude and give him all the upgrades and hoard as many med packs til the end because the final boss will burn through them pretty fast." courtesy of doctorallosaurus





Voting ended on
Sunday October 6th at 10:30 PM EST
.
*NOTE*:
When voting, please choose a game that you want to play - and
will
play - but have not beaten entirely or beaten recently, say, within the last 5 - 10 years.
You
may not
vote for a game that you have played or spoiled within the last year! It's also best to vote for a game that you have not played before.
All votes are
final
, so no going back if you change your mind. Make your vote as clear a possible.
If you don't wish to vote, please say so in your post
. If you're going to vote, we'd like to have you along for the ride!
Previous 3 GC9X Threads: