Post by ZenithianHero on Jul 11, 2018 18:56:10 GMT -5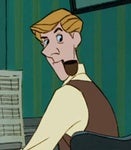 Just to clarify things, I'm the guy who's working on the reviews for the 8-bit games (I also reviewed 3D Blast, which I'm looking forward to see go up). My plan is to review every 8-bit game bar Spinball and Mean Bean Machine, since neither are from genres I'm into. So basically I'm doing:
-Sonic 1 (review written)
-Sonic 2 (review written)
-Sonic Chaos (review written)
-Sonic Triple Trouble (taking notes, playing through a 2nd time as Tails)
-Sonic Blast (not yet played)
-Tails Skypatrol (review written)
-Tails Adventures (review half-written, needs cleaning up)
-Sonic Drift 1 (not yet played)
-Sonic Drift 2 (not yet played)
-Sonic Labyrinth (not yet played)
I'm gonna wait till I've written all the reviews before I submit them, since I want to make sure that there's no contradictions between them. I also like having more time to tweak them, just in case there's something I feel could be better written.
I'm a little over the halfway point, which is pretty impressive given how I've been working on these for a month, so I should have these done in a couple of weeks. Looking forward to the rest of the reviews (and as someone who considersaid Sonic 4 to be an offensively bad game, I sympathise with the pain of having to play that thing again).
Mean Bean on Game Gear has Nazo Puyo's puzzle mission mode that the Genesis version doesn't have.
Spinball has same zones but different level design and bonus stage.
The Genesis version articles maybe mention them probably not worth an article of their own.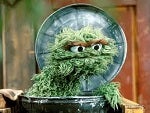 My recent foray into Sonic re-playing was short lived, because I wound up feeling like most of the classic Sonics are pretty basic platformers that soon get... almost as repetitive as Mega Man games honestly, except at least Mega Man tends to be short n' sweet and a feel of depth, Sonic tends to stay basic throughout and the later Genesis games feel like they go on too long (I remember an old review pointing out the fact that some levels in Sonic & Knuckles are basically impossible to beat before getting a Time Up unless you really hussle or use glitches and play absolutely perfectly).
Sonic Adventure and the other 3D sonics can just screw themselves altogether. Seriously I don't get how anyone considered those games classics. YOU CAN FALL THROUGH THE FLOOR for fricks sake!
Sonic 3 had some pacing issue. Carnival Night and Sandopolis is pushing it on the time, cannot say I ever have to cheese any of them. I consider Sandopolis act 2 to be one of the most brilliant levels in the classic era. Everything was stacked against you and there's urgency you rarely saw in the series since Labyrinth or so (the most underwater of levels).
Carnival Night's fault is how everything is working against you. There's always bumpers and gimmicks that halt your progress, it's nearly opposite of similar zones (Casino Night traps you but at least you can ring grind!)
I don't remember falling through floors in Adventure games and Heroes. They have their own problems but I don't think they were ever unplayable whenever I revisited them over the years.
I think Adventure 1 is a classic. I just adore the way that game was designed. Also one of the only 3D Sonic games you can finish the levels without those homing attack chains and the game had a nice mix of platforming and speed it wasn't bias in a direction like later Sonic games. The story is also classic-inspired giving us one last piece of lore while introducing its own set of modern era setting.
Heroes has some neat zone ideas. I love playing Hang Castle for example. Oh would I like a remaster that re-balances some aspects of the game.