Post by Apollo Chungus on Feb 14, 2022 18:23:43 GMT -5
I guess I'll pop in and show the PC Engine games I've written about for HG101.
---
Aoi Blink (1990); side-scrolling platformer; developed by Westone Co. Ltd, published by Hudson Soft; Japan-only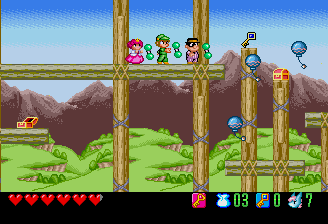 Cute licensed game made by the Wonder Boy/Monster World team based on an Osamu Tezuka anime, where you play as a party of three characters who fire different projectiles depending on who's being controlled. Collecting 100 coins permanently upgrades your health and levels often have two exits leading to new areas worth exploring for goodies and secret keys needed to find the world's boss. There's an English fan translation that translates the dialogue, which sometimes clues you in to the location of the secret keys:
www.romhacking.net/translations/504/
---
Dragon Egg! (1991); side-scrolling platformer; developed by NCS/Masaya; Japan-only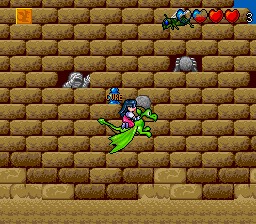 You play as a young girl who rides a dragon around. You can pick up coins to buy power-ups and equipment in shops, and collect fire orbs that will level up the dragon from an egg all the way to a fully grown dragon who can breathe fire and even hover around. An English fan translation was released at the start of the year that translates the opening cutscene, but there's no text anywhere else so you can play it with no problem:
www.romhacking.net/translations/6405/
---
Neutopia (1989); action-RPG; developed and published by Hudson Soft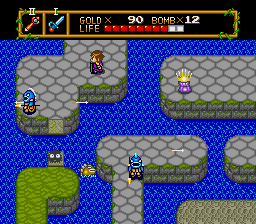 An action-RPG much in the vein of original Legend of Zelda, with overworld traversing and dungeon solving adventures that entails. A bit easier to get into with smaller overworlds and plenty of hints to guide you to your next destination. Puzzles are a bit repetitive. Surprisingly well-written English localization.

---
Neutopia II (1991); action-RPG; developed and published by Hudson Soft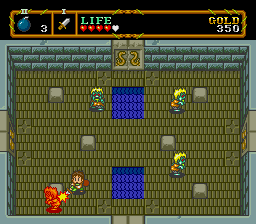 More of the same, but you now play as the hero's son and the structure is much more linear! At least the dungeons are more varied this time around.

---
Silent Debuggers (1991); survival horror first-person shooter; developed by Data East, published by NEC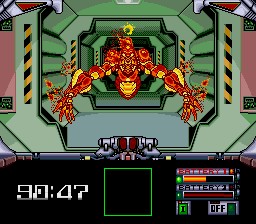 A unique survival horror game where you skulk around the corridors of a spaceship, looking for aliens to blast. They'll periodically break into the central hub where many important rooms are, and those rooms will be jettisoned if they're around too long - which chips at your ability to retain ammo, recharge batteries, and other functions of the ship. Quite difficult - maybe too difficult - but there's nothing like it.