Post by Discoalucard on Feb 23, 2014 22:34:20 GMT -5
It kind of depends. Yahoo Auctions is very expensive because there are lots of fees involved with the process, both in dealing with the auction service and seller, as well as the forwarding service, who typically charges a fee based on the value of the goods. However, if you're just having something forwarded from another place like Amazon Japan, then it's not too bad.
Big in Japan will forward packages for 500 yen plus shipping, and they can ship SAL. All other package forwarders I know of only ship EMS, which is part of why it's so expensive. But the fee for a large package for Tenso I think might only be about 1000 yen or a little more. If you order a lot of stuff at once, it really makes up for it, and after a certain weight, the SAL and EMS costs are almost identical, with EMS being much faster, being traceable, and offering insurance.
Weirdly, the Big in Japan address stopped working with Suruga-ya. I don't know why, it just won't let me order anything using that address and gives a generic error message. I switched to Tenso lately. Big in Japan is moving next month so maybe I'll try again. Big in Japan doesn't care what you ship as long as it's not illegal (weapons, lithium batteries, human organs), but Tenso claims to have issues with adult products so I'm uneasy ordering anything 18+. I'll get around to completing my Steam Hearts collection one of these days!
The gist is, if you're only ordering one or two things, then it might not be worth it. But if you're ordering in bulk then in the end it'll be much cheaper than buying off domestic eBay.
I don't know how rare that Goemon game is, but Suruga-ya offers a boxed copy for 2500 yen, which isn't all that much:
www.suruga-ya.jp/database/165001110001.html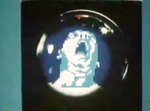 Speaking of which, Paypal can eat shit for their adult policy. On the bright side I had no issues using my CC on Amazon Marketplace when I bought a ton of Rance games recently, whereas I had no luck doing the same with Rakutem/Suruga-ya.
Last time I tried, yeah, they only do credit card. I occasionally run into issues with credits card with Suruga-ya, but can usually resolve them with some e-mails and calls to my credit card company. Lately I've just been calling the card company up right before I place an order, even though that task often takes longer than it should. I have a Capital One card explicitly for international ordering since they don't charge extra for purchases in foreign currency, where every other company charges 1-3%.