Post by derboo on Dec 28, 2014 8:09:43 GMT -5
OK, this is again inofficial, probably updated erratically, and TBH I rather expect this to turn out a solo run (although everyone who wants to join is very much welcome). I'm hoping to turn this into a site article some day, but there's ten games in the series, all Japanese exclusive and apparently big time sinks, so I don't know if it ever pans out. And even if it does, it's going to take years, therefore I'd rather share my experiences in between as I play along. If this thread is considered inappropriate for the GC9X forum, I can move it somewhere else.
Lunatic Dawn is an RPG series created by Artdink, whom we all know and love(?) for absurd experiments like
Tail of the Sun
,
Battle Construction Vehicles
and
No One Can Stop Mr. Domino
. But their main thing have always been serious simulations, most of all the A-Train series, which still goes on and the latest two iterations can actually be bought on Steam. Accordingly, Lunatic Dawn is the simulation gamer's RPG. Nothing at all like Dragon Quest, Final Fantasy or similar games like you'd expect out of Japan, they're more like open-ended fantasy quest simulators with little storyline (especially the early games) and randomly generated worlds.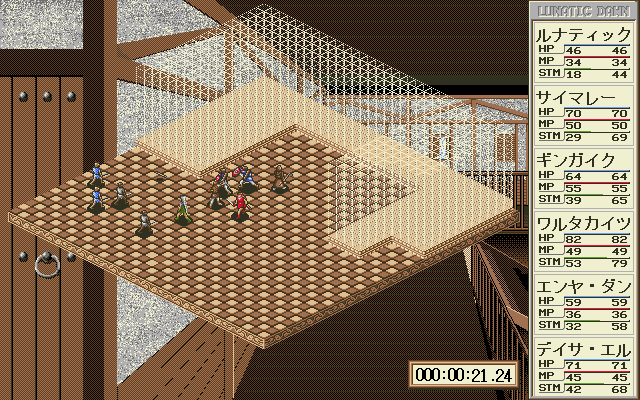 There are four general types of Lunatic Dawn games. The first few are almost completely free-form and feature a semi-tactical real-time battle system. (The closest match I can think of is Madara on the Famicom.) They are followed by the "Book" spin-off series, which streamlines the world map by making travel waypoint-based and uses a more JRPG-typical turn-based combat system, although in structure the games still work similar to the early ones. Lunatic Dawn Odyssey for PlayStation also seems to fit this gameplay style, although it is a bit more focused on story than the Windows games.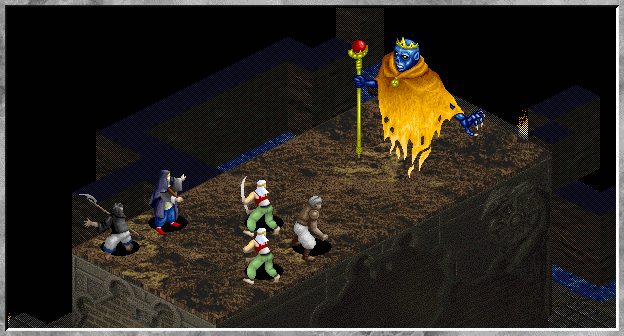 Lunatic Dawn III and IV are Diablo style point-and-click action RPGs, complete with multiplayer mode (although that's missing in the Legend Pack version of III). Then there's Lunatic Dawn Tempest for PlayStation 2, which is a really weird single character first person game and completely different from all the others.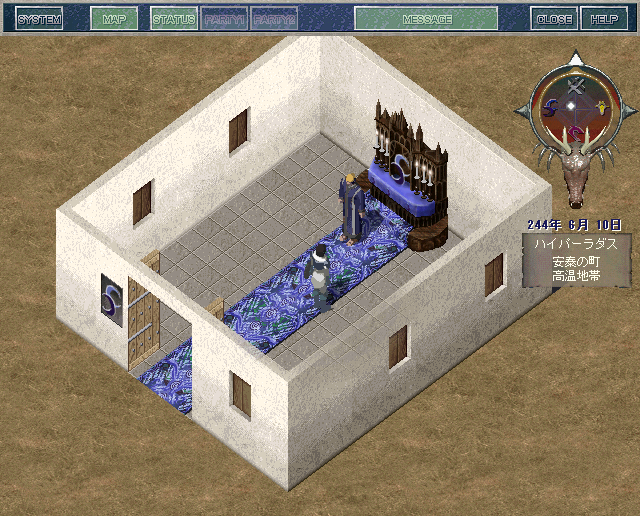 Artdink sells download versions of Lunatic Dawn I-III as "Legend Pack" on their homepage (
www.artdink.co.jp/eshop/index.html
) as well as two of the spin-offs. You need to enter a Japanese address to order, but since they're digital downloads, you can just fake it (make sure to uncheck ordering a backup CD). Note that you get CD keys after your order which you need to install the games. I can try to make more detailed instructions if anyone seriously wants to buy them and can't get through the Japanese (it only gets harder in the games, though, although I'll try to describe most of the menus in subsequent posts).
UPDATE! Some of the games are now on Steam, which makes buying them much easier:
Lunatic Dawn Legend Pack
Passage of the Book
The journey starts tomorrow with Lunatic Dawn I!