Post by GamerL on Aug 3, 2015 9:21:26 GMT -5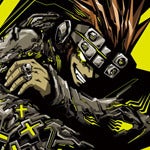 The Japanese original can be translated as
"Just a woman. This matter doesn't concern you. Now go."
, which I believe meant Ryu didn't want what he thought was an innocent bystander butting in after he killed the axe-wielding boss. I understand space constraints with old translations, but not sure why they made the change more aggressive. The surrounding dialogue was left intact okay with no omissions, but that one change made that line stick out.
And even with the American line, it's all in how you look at it, Ryu could simply be using to the term "girl" to refer that she's just an average woman, not solely that she's female, I mean if a kunoichi had stepped in don't you think he would be like "hey, can you give me a hand here?" instead of "LOL GIRLS CAN'T BE NINJAS YOU SILLY LASS GET OUTTA HERE AND MAKE ME AN ONIGIRI WHY DON'T YA?"
I kind of disagree, mostly because I don't see indie gaming as "underground" anymore. Indie gaming is basically the AAA gaming of the future -- these are the developers who are going to rule the industry in 5-10 years' time. AAA budgets are getting too big to manage and AAA game sales are dropping, while indie game budgets are razor thin and are seeing a huge boost in sales, with some titles (Shovel Knight, Retro City Rampage, etc.) basically making as much if not more money than a lot of AAA games.
-Tom
I think you are absolutely right about this, like it or not the current AAA approach is unwieldy, the next five years are probably going to be the last hurrah for AAA games as we know it, or at least how the 7th gen defined it.
I just hope that indie devs step up their game a bit and start making more 3D games, even if at first they're only about PS2 level technology wise, well I'd be ok with that I guess, if the "indie revolution" can lead to a return to a more pre-7th gen attitude where it's less about maximizing your audience and more about making the best game you can, well I'm all for it.
Let's face it, video games as we know it we're never gonna quite be on the level of say Hollywood movies, the average Joe is too busy wasting money on cell phone games to worry about playing Halo 5 or whatever.
What's a shame though is it's pretty fucking amazing what they're doing with graphics during this gen, but if that's as good as graphics will ever get, well that's a bummer.