Post by Feynman on Jul 8, 2013 13:26:02 GMT -5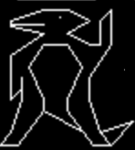 1. I know 'BC' is your money, but how do you see how much is left, and how do you get more? I'm figuring it has something to do with your production, but I don't know how to see how much you have total.
2. One of my planets rebelled, and I'm not sure how to fix it. I parked one of my fighters near the planet in question for a few turns, but nothing happened. How do I get things under control?
Also, protip: Don't fuck with The Guardian. No matter how many ships you bring, no matter how good the stuff on them is, it's not enough, and you WILL need more.
Here's a couple answers!
1. The first thing to remember is that BC is a per-system currency. Rather than being a giant pool of resources, each system produces and spends it's own BC (with the exception of the Planetary Reserve, explained below). Click on the "Planets" button to see an overview of all your planets. On this screen, the "PROD" column shows how much BC each planet is generating.
Now, you can also see a slider at the bottom of the screen... this is the one way to exchange BC between worlds! By increasing the slider, you generate taxes, which takes a percentage of each planet's BC production every turn and adds it to a big pool. By using the "Transfer" button, you can transfer any credits in this pool to any planet you want... this is a good way to increase production of factories on new colonies (which generally take a while to really get going), quickly build needed ships, fix certain disasters (like supernovas), etc..
Be careful about using the reserve, though!
It costs
TWO BC
in resources for every
ONE BC
sent to the reserve... that's a 50% loss! The reserve is useful for sending money somewhere fast, but it is wildly inefficient, and must be handled carefully... often it is not necessary to generate a reserve at all (and almost never worth it in the early game, when you need every BC you have just to get decent production and tech research started)!
2. Unlike games such as Civilization, you don't have to worry about citizen happiness. Rebellion can only be caused by two things: either a rare random event or one of the alien races you are in contact with has a shitload of spies in your empire stirring up rebels. How do you solve the problem? Easy! Simple use the "TRANS" command on the main screen to send population from a nearby planet to the rebel world to bring back order, just like fighting a ground battle when invading an enemy world. Once you beat the shit out of the rebels, the rebellion ends! Of course, this can be very costly to your production, so it's best to avoid letting spies gain a foothold in your empire (though if it was the result of a random event, you just got unlucky).